Navigating the New FASB Lease Standard: Simplifying Recording and Financial Storytelling
Join us as we simplify first-time transition and continuing considerations for recording lease activities. We'll explore the choices available in applying this guidance, what data to gather in preparation, and how to tell your financial story, including a new financial statement presentation.
The 5 Nonprofit Business Models Revealed: A Nonprofit Leader's Guide
Most nonprofits have a mix of different types of revenue funding their budgets. Each type brings with it a constellation of risks and requirements. This 9-part course dives deep into strategic and practical considerations.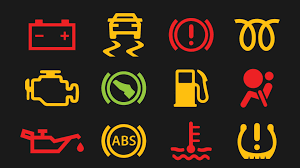 Nonprofit Dashboards – Resources List 
Managing nonprofit finances is a complex endeavor, but a well-crafted and well-shared dashboard helps organize that complexity so stakeholders share a common focus on critical financial, operational and strategic goals.


Foundation-Funded Nonprofits: Negotiating the Terms & Survival of the Fitting
Foundations can be significant and reliable sources of nonprofit funding. Explore strategies for building strong relationships with foundation representatives, understanding their unique priorities, and aligning your mission with their funding objectives.